Community Programs
In their efforts to be the best parents possible, families in South East Manitoba may access or be eligible for the following services and resources in their communities.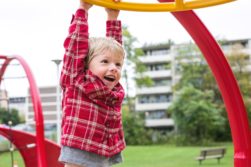 Child & Family Services
A program within the Manitoba Department of Families,  Child & Family Services offers short-term intervention to help families function effectively and result in less chance for harm in the future and provide counseling & family intervention to families. See the Resources for Families Listing for contact information or visit Child and Family Services in Manitoba.
Borderland School Division Parent Child Centres
Border Land School Division Parent Child programs take place at the elementary schools in Dominion City, Sprague and Vita. All parents with children aged 0-5 are welcome to participate in these free programs. For more information on the programs contact one of the above schools.
Child Care
Licensed Child Care – A program within the Manitoba Department of Families. The  South East has both centre-based and home based licensed child care facilities and a number of licensed nursery schools.  There is a need for expanded licensed child care in the south east. For information on licensed child care visit Child Care Online.
Child Health Clinics
Southern Health-Santé Sud  Public Health Nurses hold regular Child Health Clinics.  Child health clinics provide physical examinations, information on child care, parenting, family planning, and healthy lifestyles, assessment of health and development and immunizations against disease. Every year thousand of Manitoba children are eligible for free immunization to protect them from a variety of diseases.  Check the Recommended Immunizations Schedule for Infants and Children for ages and  vaccines. To make an appointment for immunization contact your Public Health Nurse.
Children's DisAbility Services
A program within the Manitoba Department of Family Services & Labour, Children's disABILITY Services (formerly Children's Special Services) provides services and supports to families who may need assistance with the demands of caring for a child with disabilities.  For South East contact  information see the Resources for Families  or visit Children's disABILITY Services. 
Division Scolaire Franco-Manitobaine
The Division scolaire franco-manitobaine offers french language parent child programming in the DSFM schools. For locations and programming visit the Centre de la Petite Enfance et de la famille website.
Eastman Immigrant Services
Programs & activities are offered to support newcomer families with parenting, nutrition and child development.. More information available at Eastman Immigrant Services website.
Families First
Southern Health-Santé Sud Families First program focuses on building strong family relationships and connecting families with resources to best meet their needs.
Working with families in the community, Public Health Nurses identify areas where the family may benefit from information, support and/or additional resources. Home visiting may be one of the options available to you. A home visitor will meet with you and your family on a regular basis for up to three years. The home visitor will support you in building a strong relationship with your child and family, while sharing information and suggesting activities to help your child grow up healthy and happy.  There is no cost.
Hanover Parent Child programs
Parents and their preschool children (ages 0-5) are invited to come play, listen to and read stories, sing and rhyme, create crafts and have snack together. Check the Full Schedule for the times and dates of the programs in your community.
For information about programming call 326-9829.
Healthy Baby Program
The Healthy Baby Program  provides women with information on topics such as nutrition for a healthy pregnancy, family nutrition, feeding your baby, parenting and post partum adjustment  -just to name a few! We are an informal group that has plenty of time for visiting with other parents, a poem and rhyme time with your baby, a healthy snack, door prizes and FREE milk coupons for all pregnant women and women with babies up to 6 months old . Call 204-346-6696 to find out when Healthy Baby meets in your communityldcare is provided for older children.
Jake Epp Library
The Jake Epp Public Library offers family literacy programs September through June including Baby & Me, Story Hour and Toddler & Me.  Program and registration information is available on the library website.  The library is located at 255 Elmdale Street, Steinbach.
New Baby Visits
After being discharged from the hospital maternity ward, families are contacted by a Public Health Nurse, who will be able to provide: physical assessment of Mom and newborn,  breastfeeding support , support for coping with the emotional adjustment to parenting, information on nutrition, safety in the home, and healthy lifestyle choices. The public health nurse will also provide a referral to other services that would support the parents and children
Prenatal classes
For current information regarding prenatal classes click here
Seine River School Division
Seine River School Division offers LOLA, a parent child program at Arborgate School in La Broquerie, Marchand Community Club, Woodridge Community Hall and LEAP at Dawson Trails School in Lorette.  For information  on days and times, please call Lisa Balcaen at 204-878-0455 or email [email protected].   All parents with children aged 0-5 are welcome to attend these free programs.
Stars of the Future
The Stars of the Future program has been discontinued.  If you have concerns about your child's development, you can make a referral to Children's Therapy Initiative for Speech Language Development, Occupational Therapy, Physiotherapy of Audiology.  Call 204-326-6411 ext. 2109
Steinbach Family Resource Centre
The Steinbach Family Resource Centre is dedicated to helping young families in the community and surrounding areas of Southeastern Manitoba. They are partly funded through the Canadian Prenatal Nutrition Program. At the Centre, "Every Family Counts"- any families with children between the ages of 0-5 can come to the Centre for help and participate in free programming and other resources.
For a calendar of free programs, please visit their website at www.steinbachfrc.ca.
SFRC's Clothing Café also offers free maternity wear and clothing for children ages 0-5, access to a baby scale, nutrition consultations with a Registered Dietitian, and low cost hospital-grade breast pump rentals. During the summer, they partner with Staples Steinbach to provide financially restricted families with the necessary supplies for their children to perform well in school.