About Us
What you should know about Healthy Child Coalition
Healthy Child Coalition – South East (HCC-SE) is a rural coalition in the southeast corner of Manitoba.  We have one of the fastest growing populations in Manitoba.  The region covers approximately 10,000 square kilometers, encompassing one city, two towns, a village,  10 rural municipalities, Buffalo Point First Nation, Roseau River First Nation, a number of small communities and an unorganized territory.
Parent-Child coalitions bring together parents, early childhood educators, school educators, health care professionals and other community organizations to plan and work collaboratively to support the healthy development of children with a priority focus on 1 to 4 years old.
The South East coalition aims to involve all stakeholders working with children  to work together to maximize the potential of all children, families and communities in the southeast region so that every individual may feel accepted, valued and safe.
HCC-SE supports parent child and parenting programs across the region through financial granting investments and facilitator training opportunities.
Parent child programs are available in several southeast communities.   Check our events calendar, view the community programs page or contact the Coordinator with the Healthy Child Coalition – South East for more information on the parent child programs in the south east.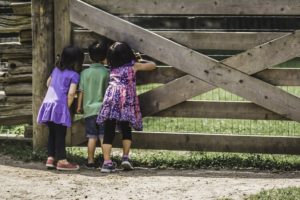 Members of Healthy Child Coalition – South East
Healthy Child Coalition – South East is one of 19 regional coalitions.
Representation on the coalition includes members from  Public Health  of Southern Health-Santé Sud, Department of Families,  Child and Family Services, Steinbach  Family Resource Centre, Borderland School Division, Eastman Immigrant Services, Hanover School Division  Red River Valley School Division, and Seine River School Division.